St. Susan Center in Jamestown, NY has partnered with Channel 716 and WNY News Now for a special TV fundraiser: 'So, You Think You Can Cook?'
This series of cooking competitions will be held at 6 p.m. on Feb. 25, 2023, March 4, 2023, and March 11, 2023 at the Center to raise funds to help us keep our doors open to anyone needing a hot healthy meal.
Three chefs will compete on each of the three nights, creating an appetizer and an entrée in front of the show's judges and attendees of the cooking competition. The mystery ingredients for the two rounds will include items from the St. Susan Center's kitchen, as well as well-known local ingredients.
A winner will be awarded at the end of each competition.
JOIN OUR IN-STUDIO AUDIENCE
Filmed at the St. Susan Center, 31 Water Street in Jamestown, NY, the community is invited to join our in-studio audience each night. For a $15 donation at the door, audience members get a behind the scenes look at production and won't go hungry. Everyone will be served soup, dessert and a beverage.
Each competition will be produced into an hour long streaming show on Channel 716 on Roku TV and WNY News Now. 100% of advertising proceeds will be donated to the St. Susan Center to help us continue our mission providing a hot and healthy meal to anyone in need.
Respond to our event(s) on Facebook by clicking the links below:
Doors open at 5:30 p.m.
ADVERTISE WITH US
Businesses are encouraged to purchase the following advertising spots.
BROADCAST COMMERCIALS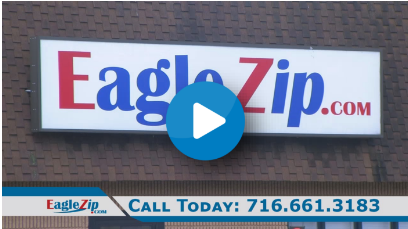 15-second spot
($250) donation
30-second spot
($350) donation
60-second spot
($450) donation
Broadcast commercials will run twice per episode for a total of three times during the series. Ads must be submitted in a MP4 format. Our team can produce client spots for a $150 one-time charge.
MENTION SPONSORSHIP
10-second mention
($150) donation
Mention sponsorships will run twice per episode for a total of three times during the series. Clients must submit an HD logo. The company's name, slogan and contact info will be mentioned during the episode.
To purchase advertising, please contact Justin Gould via email at jgould@WNYNewsNow.com or via telephone at (716) 488-7226 option 2.
ABOUT CHANNEL 716 & WNY NEWS NOW
Channel 716 and WNY News Now is a locally owned and operated media publisher based in Jamestown, New York. Founded in 2016, and supported by community advertisers, we operate WNYNewsNow.com, the WNY News Now mobile app, and Channel 716 on Roku. We are partnered with Lilly Broadcasting and carry news reports on both television and radio stations in WNY and Northwestern Pennsylvania. Learn more online at WNYNewsNow.com.