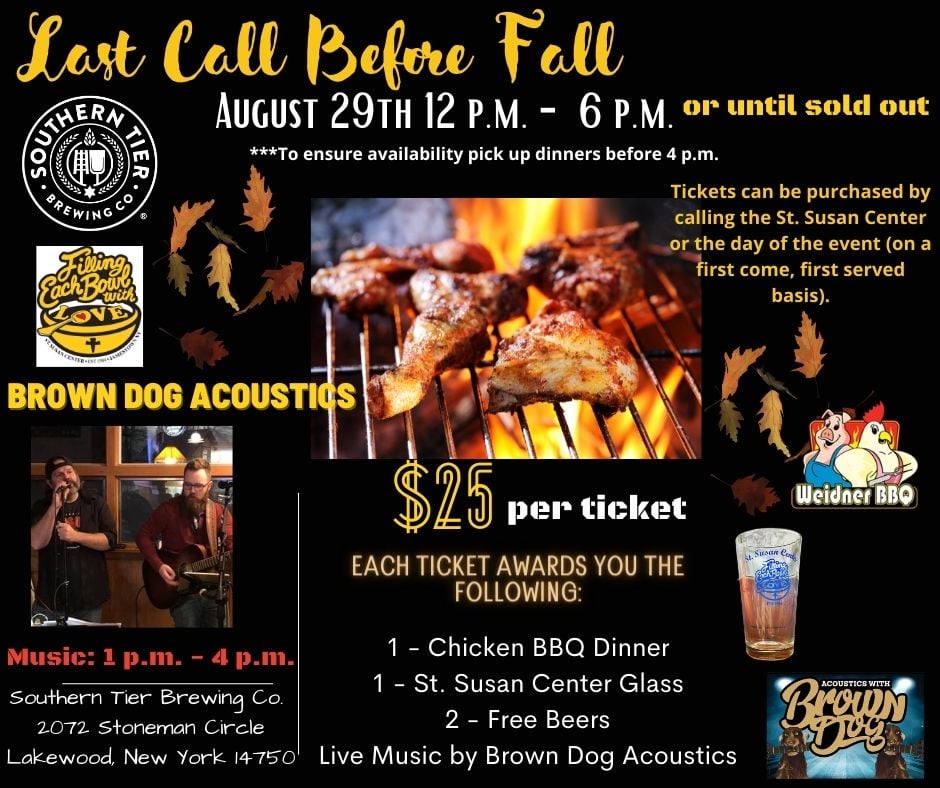 The Last Call Before Fall
St. Susan Center will be having a fundraiser at Southern Tier Brewery @ The Empty Pint [2072 Stoneman Circle, Lakewood, NY] on August 29th 12 p.m. – 6 p.m. [or until sold out].
Admission is $25 per ticket which will award you the following:
-One Chicken BBQ Dinner
-2 Free Beers
-One St. Susan Glass
– and access to live music featuring BROWN DOG ACOUSTICS [1 p.m. – 4 p.m.]
Tickets can be purchased by calling 716-664-2253 or the day of the event (on a first-come, first-served basis.)
ALL PROCEEDS TO BENEFIT ST. SUSAN CENTER.
***To ensure availability pick up dinners before 4 p.m.
We can NOT wait to see you all there!